Can you handle the Truth?
This week's programme has a feedback section from listeners; a review of Battle Hymn of the Tiger Teachers by all the teachers at Michaela School; Playing with Fire by Mike Fairclough.
Leon has been to Michaela school to interview Katharine Birbalsingh about the book - he was granted an hour's interview. The whole hour's interview will be released shortly. So you're getting 2 programmes for 1 on our very first show. Alex covers the current news and Leon is out and about again interviewing teachers and why they go to teachmeets. The show invites feedback and comments - in audio form if possible - you can do this by using an audio recording app on your phone or using the Anchor.fm app. If you want to feedback on twitter just use the hashtag #theEDfiles.
Happy listening and don't work too hard preparing for the new week.
Alex and Leon
Sponsors and Partners
Thank you to Aston Microphones for supporting our show.
Thank you to Innovate My School for helping promote our show.
If you're interested in finding out about other TeachMeets or events run by Bloomsbury Education, please follow them on Twitter @BloomsburyEd
Feedback
Please give feedback by replying to our message on Anchor here or by using #theEdFiles on Twitter or in our group on Facebook.
Or just feedback straight to use via this page - click and record - it is as simple as that.
Click here to give us feedback
Mailing List
To join our mailing list to be notified of the upcoming episode - please subscribe here.
Show Notes
Your hosts are Alex Weatherall (the physics teacher) and Leon Cych (the consultant).
News item about the Bomb Disposal Unit performing controlled explosions on 2,4-DNPH in schools.
ASE chat discussion on twitter - Storify.
The DfE posted Nick Gibb's DNA comment and Alex went to town.
The DfE posted this now deleted tweet: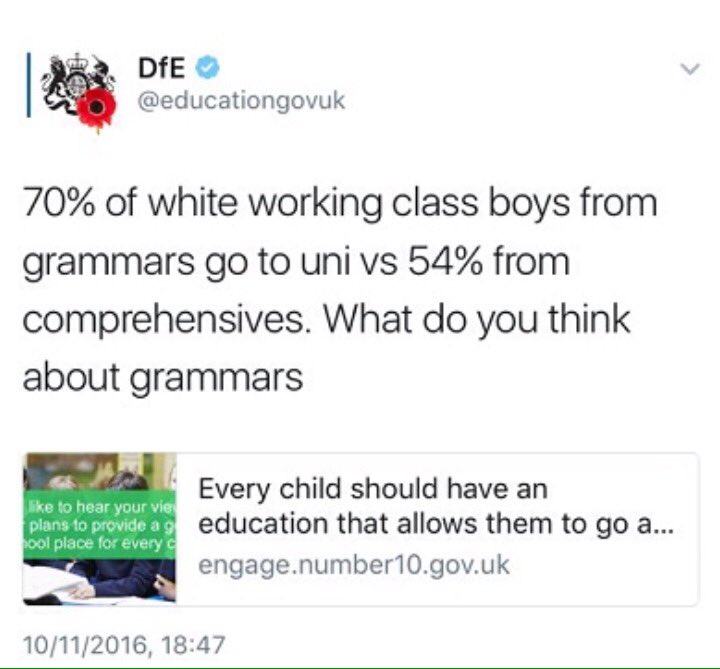 Tony Parkin's graph in response.
The Department for Education webpage Good School Places where you can find the consultation document.
The vote to expand charter schools in boston and environs has been beaten.
Mike Stuchbery reviews Battle Hymn of the Tiger Teachers: The Michela Way and Playing With Fire: Embracing Danger by Mike Fairclough
Katharine Birbalsingh - head teacher of Michaela - go visit the school
The full 1 hour interview with Katharine is here.
Pictures of the school
Thank you for listening to the first official show of the Ed Files, follow us on twitter @TheEdFiles